How to get married in Venice without enlisting the help of a Wedding Planner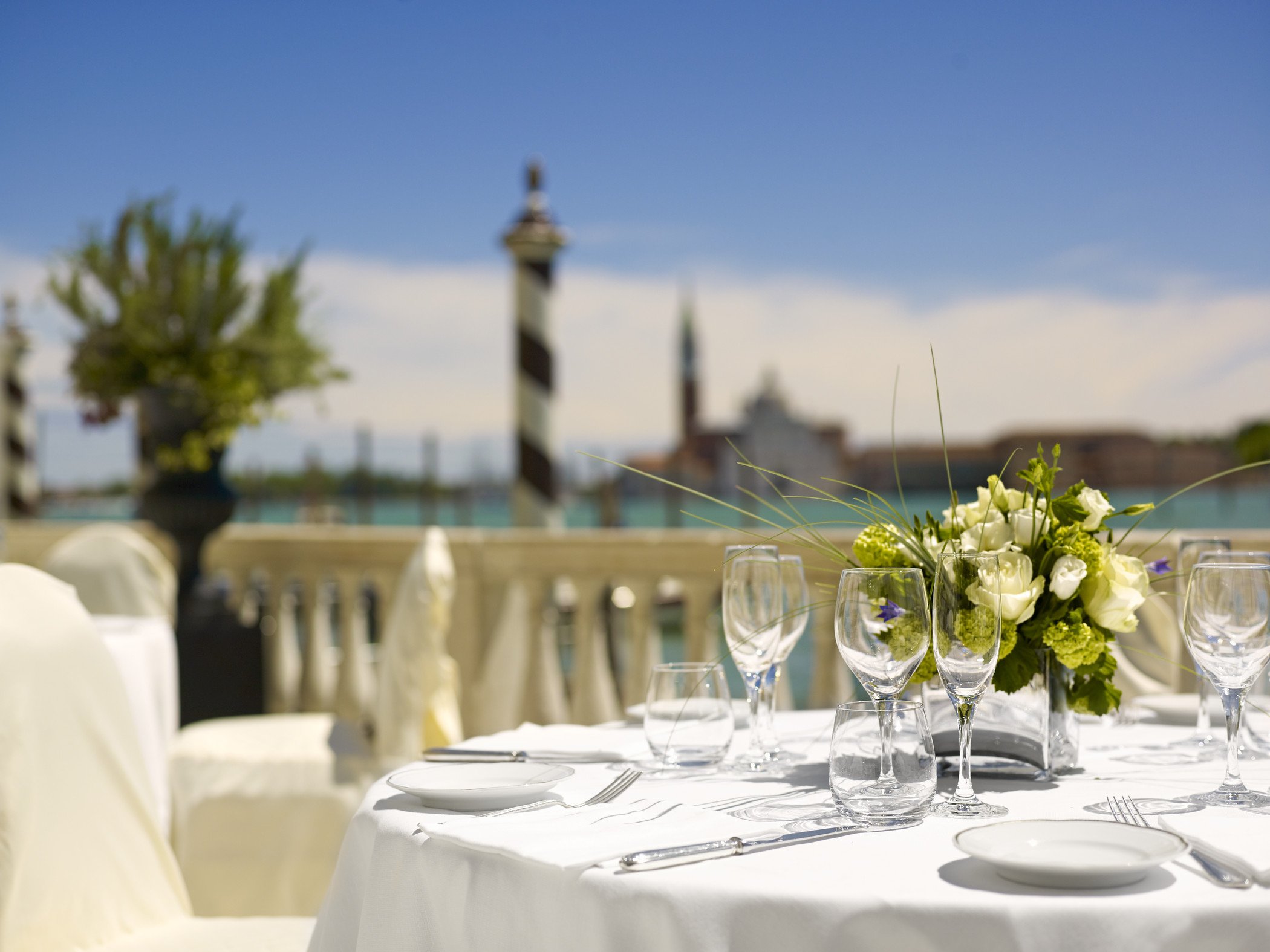 Let's imagine you have decided to get married in Venice and you're trying to better understand how to make your dream come true without spending a fortune.
First of all, eliminate to cost of a Wedding Planner.
Come to think of it, getting married has always been done alone, Wedding Planners are only a fad that won't last.
Here are some tips on what steps to take first.
Make a priority list of everything you need.
Example:
Church or City Hall
Restaurant/Location for the reception
Hotel
Transport
Floral arrangements
Stationary
Wedding attire for the bride & groom
Photographer & Video
Music & Entertainment
Various Permits
Rings
Bonbonnieres
Various decorations & arrangements
Let's stop at 13 for now, unless you're superstitious. 🙂
What should you start with? With the wedding attire? With the church? With the hotel?
Here are a few tips…especially if you're not from Venice or the surrounding area.
First of all, try to get into touch with the city hall or the church where you would like to get married.
It might not be easy initially, but if you're patient, you'll eventually be able to reach someone who knows how to direct you to the right person who handles things.
Regarding the city hall, I should warn you that you may be given the run around without actually being able to speak to the person in charge.
Don't worry, keep going, and be willing to spend your precious time, sooner or later someone will answer you.
On the other hand, regarding the church, you realize some of them aren't open and willing to perform wedding ceremonies for non-resident brides & grooms.
If you don't know anyone who can assist you with this, I suggest downloading a list of churches from the web or from the Yellow Pages, and then start calling to see whether each church is actually willing or not.
If you're not sure how it's done, start with this link first:
http://it.wikipedia.org/wiki/Chiese_di_Venezia
Needless to say, don't forget to check a map for every church to understand if it can be easily reached by public transport or water taxi.
Hopefully, you'll only need a few weeks to figure out which ones are right for you, but it's worth the time.
Then, you should see if the church is available for the date you have in mind as well as for all the other formalities.
Ok, good.
The location for the wedding ceremony has been found…let's go on to what's left to do.
Now, the next thing is the restaurant or villa/palace…preferably not too far from the site of the wedding ceremony.
If you get married at the city hall, you will be in the Rialto area…which is a world renown bridge.
This area is bustling with restaurants, and being a very touristic area, it should make choosing easy.
But, I recommend paying particular attention, because it is in fact a tourist area.
Not all restaurants are well equipped for receptions and weddings, and they specialize in tourist menus.
The choice should be a good one, but I realize that having to organize everything DIY, you won't have time to do it all perfectly.
Well then, all that matters is that the food is good,  the staff are polite and the price isn't exaggerated. Right?
If you get married in Venice at a church instead, the restaurant choice could be easier as you won't be limited to only the Rialto area, but certainly it will always depend on the area where you have your wedding.
Tip: don't rely too much on the advice of friends or acquaintances who say they know restaurants because they had eaten there before and they liked them…
Both restaurants and hotels can vary notably in the quality of their products and services depending on the time of year, management, etc…
Quality service means a good chef, a good waiter and a good hotel director.
A concern with Venice, like with many other cities, is the notable turnover of staff.
Do you really feel like risking your wedding just because "Gigi", a friend of yours, told you that "Toni il Veneziano" has good food (he was there two years ago, so he knows), but then you find out the cuisine and the service have changed and it's not as good as it used to be.
This, of course, is something a Wedding Planner could know.
But, you have decided to do it yourself…so, be careful with friends' advice that isn't up-to-date.
Instead, if you decide to book a special location on the mainland, keep in mind that the costs can change and you have to worry about not only choosing the right catering, but also what is right for your budget!
Ok, good. Restaurant/Location found…what's next?
At this point, I would say it's time to start thinking about the accommodation for the  invited guests, what do you think?
In venice, there are over 1000 hotels, B&Bs, and apartments to choose from…it shouldn't be too hard, right?
Among other things, don't forget that if you want to save money (yes…Venice is rather expensive from this point of view) you can always consider the option on the mainland, that is to say, have your guests stay in Mestre, Marghera or surrounding area.
Here, the price drops dramatically, with a little inconvenience, which means having to transfer and leave the magic of venice behind for the night.
Be careful with this also…the web is full of links and sites where you can get information about hotels.
Unless you already know where to book, start looking at some links like Booking to get an idea of what the area has to offer.
In about a month's time, you should be able to have found something that, more or less, matches what you're looking for.
In order to get this done, you probably have to decline on an invite to meet some friends or family, and in any case, simply because the day of your wedding is getting closer and closer.
In the end, since you've decided to do everything yourself, you know you'll be satisfied with it all. Right?
I should stop here with the list.
This list really is my way to help you to realize how I can help you.
Venice is a special unique city…it's great that you're taking it into consideration as the place to celebrate the most important day of your life.
There are still tons of things on the list, but there's no way just one article can cover  everything.
I'm a Wedding Planner  and I'd like to give you some advice.
I really admire people who decide to organize their wedding themselves, in particular, when they have a special "DIY" idea that they might find themselves getting lost in…
Actually, I did it too…but, obviously it was easy for me.
Hiring a Wedding Planner for your wedding in Venice isn't a must.
However, several necessary aspects of organizing a wedding shouldn't be improvised.
So far, in my brief introduction, I've tried my best to outline just a few of the basics that you will have to face, and trust me this is only the tip of the iceberg.
Beneath this tip, there are thousands of little as well as important details that could drive you crazy before, during and even after your big day if you don't take care of them.
Don't change your mind about organizing your wedding in Venice by yourself.
But, take your time. I can tell you from experience that doing things well requires a good amount of time and energy.
Honestly, I have seen many brides and grooms who are unhappy to have spent much more than what they would have spent with the guidance of an expert planner.
It's your wedding and you should do what you feel is right.
Make it a truly wonderful day, where you and your sweetheart can do your best to make your guests feel really special.
Here's my list of tips for you:
Plan everything needed ahead of time
Don't trust just one opinion or recommendation when you have to make a choice. Check it out before.
Get a friend or relative to help you with the less important things. I know you're good at doing things, but doing things all by yourself can bring you to the verge of a nervous breakdown.
Balance costs with quality. A high price doesn't always mean high quality, just like a low price doesn't always mean low quality.
Don't underestimate logistics, and getting around. In Venice, you get somewhere by water means or walking. You may already know this, but you might not realize how much this affects so many things, even things you may not have really looked at yet.
Remember it's not how much you do but how well you do it that makes a difference. The theme of your wedding should represent you and be your co-star.
Make well targeted choices. Spending a fortune on a dress or accessories to later have a disappointing location or food will very likely spoil the magic you're trying to create.
The goal is to exalt the senses. There must be a harmonious awakening of sight, sound, touch, taste and smell.
https://www.marryville.it/wp-content/uploads/2015/02/coem-sposarsi-a-Ve-senza-WP.jpg
1575
2100
Ilaria Bonadei
https://www.marryville.it/wp-content/uploads/2014/10/logo-marryville-header-retina1-300x100.png
Ilaria Bonadei
2015-02-12 12:09:48
2015-05-02 13:36:18
How to get married in Venice without enlisting the help of a Wedding Planner