Rustic-romantic wedding in Venice. Useful tips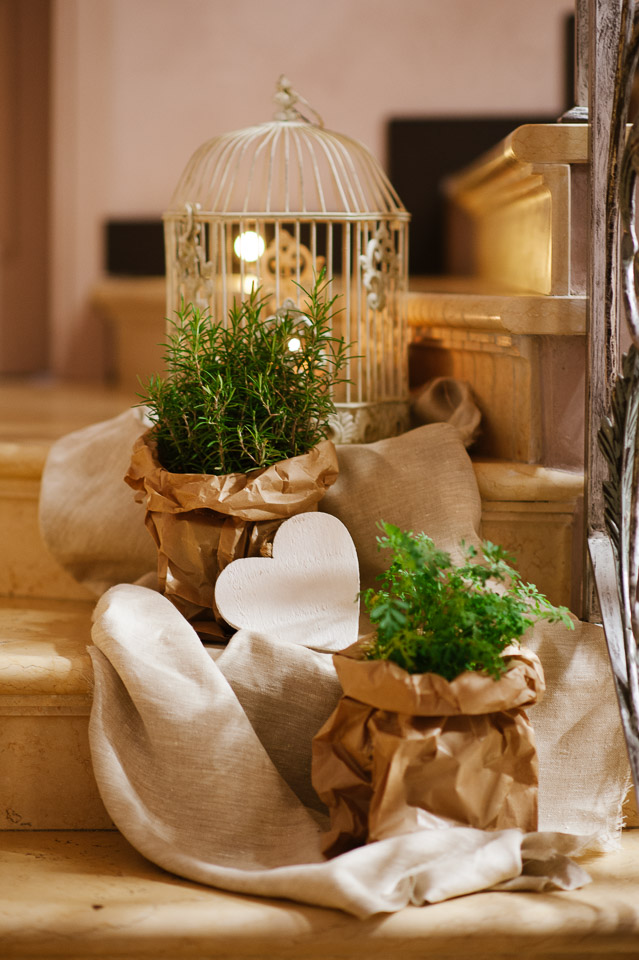 Nowadays future spouses dream of being in a historic atmosphere for their wedding, with simple and rustic furnishes to match very fine decor and materials.
The bride and groom adore the discovery of tastes and colors that once dressed the tables of past generations and grandparents…such as brown bread bags, burlap, hand picked wildflowers.
From there begins the creation of a Rustic-Romantic Wedding, also in Venice, where ears of corn, ropes, ribbons and bows in natural colors will crown the ambient majestically.
Simplicity, first. The search for traditional tastes, the scent of fresh baked bread and homemade pasta just off the stove. Of course, if you appreciate such an atmosphere the key is having a chef par excellence for this feat, one who is inspired by and may creatively reinterpret these culinary origins into a rustic romantic setting with expertise and originality.
Italy has the advantage of being well known for its culinary artistry and Mediterranean cuisine.
EXPO 2015 is indeed inspired by these pillars of quality in sustaining good healthy food and its cultivation.
For a Rustic-Romantic Wedding in Venice it is essential to respect this concept and, step by step, take care of each of the very important following details:
Finding the right location: Venice and its hinterland are rich with old mills, medieval castles and rustic villas to create a setting for your wedding with an elegant touch and taste.
Contacting the right caterers or chef.
Entrusting an expert able to suggest the best matches for colors and materials. I often suggest combining warm shades of the colors brown and beige and tones ranging from light powders and soft pinks to brightest colors.
Using old bird cages and reinventing them, as candle or flower holders, or as lovely finishes to create romantic corners with soft cushions and, and why not, as a centerpiece for little table where a fine coffee may be enjoyed.
Entrusting a good photographer able to tell your Wedding story with elegance and capturing every beautiful detail and all the magical moments of your wedding.
https://www.marryville.it/wp-content/uploads/2015/06/PCX_8037.jpg
960
639
Ilaria Bonadei
https://www.marryville.it/wp-content/uploads/2014/10/logo-marryville-header-retina1-300x100.png
Ilaria Bonadei
2015-06-29 14:18:45
2015-06-29 14:18:45
Rustic-romantic wedding in Venice. Useful tips