Wedding in Venice. How to choose the right bomboniera/wedding favours. 4 suggestions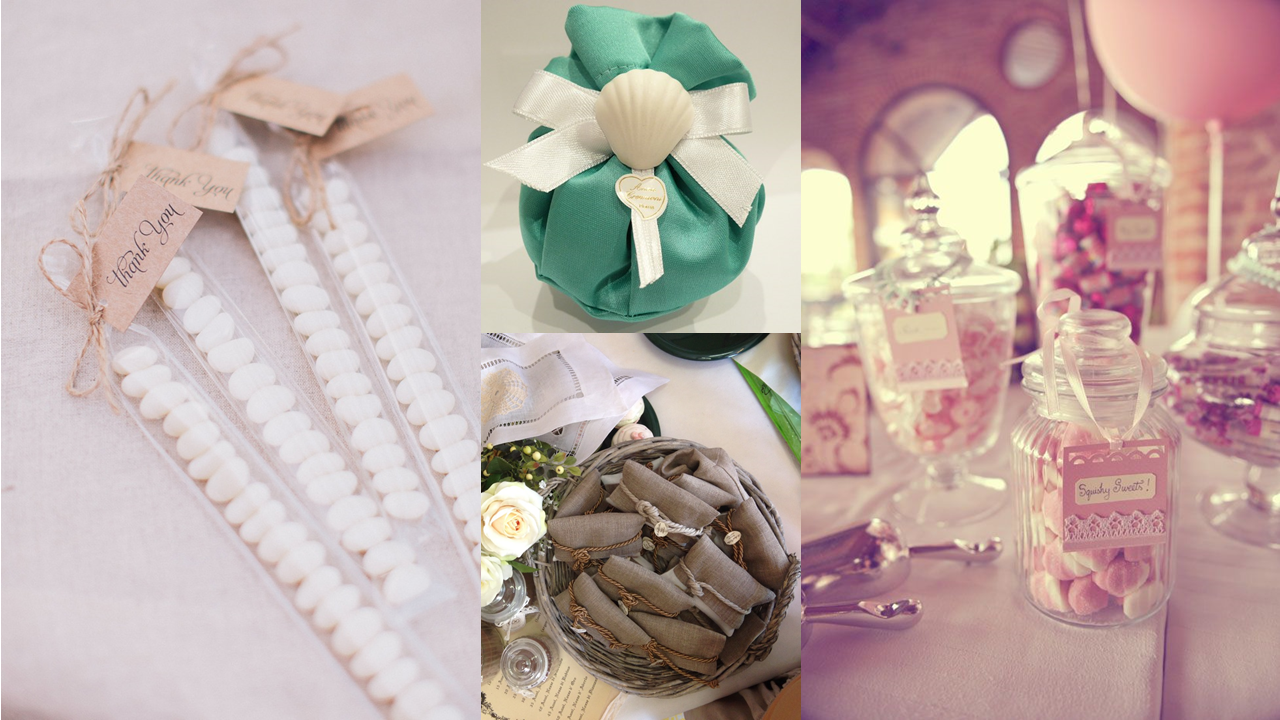 Nowadays brides –and-groom to be from all around the word think about the possibility to leave their guests a special record. Yes, we know that the bomboniera/ wedding favours is an Italian tradition but it is so lovely our guests to remind our wedding day…
Now the question is: "how can I choose the right bomboniera/wedding favours?"
We have said it is an Italian tradition. But also in Italy bride-and-groom-to-be haven't clear ideas on what to choose.
First of all remember that you have to foresee 3 different types of wedding gift: one for your testimonials, one for your guests, and one for all the people you like to please for a present you received.
In order to make the right choice you'd better to keep in mind these 4 suggestions:
The right bomboniera/wedding favour is not something usefull.
Wedding gift is just a wedding gift. It doesn't need to be something usefull, rather beautiful, well packed, possibly in an original style. An Italian sparkling wine- well packed -could be your wedding gift!
The packaging needs to match tradition to originality
Ok, you've chosen your bomboniera/wedding favours, now you have to make the packaging. Remember: in order to get an original packaging match classic style to the traditional colours and to your wedding style!
How much for a nice wedding gift?
There are no rules. It depends on the quality and on the product you preferre!
Taste always the wedding almonds and choose your favourite!
It is always nice to present some almonds to all those people having a role in your life whom you want to inform about your wedding. Nowadays there are so many kinds and tastes and coloures…but remember: almonds and the packaging need to be fine and to respect the wedding style.
https://www.marryville.it/wp-content/uploads/2015/01/Diapositiva1.png
720
1280
Ilaria Bonadei
https://www.marryville.it/wp-content/uploads/2014/10/logo-marryville-header-retina1-300x100.png
Ilaria Bonadei
2015-01-26 11:26:27
2015-05-19 12:50:45
Wedding in Venice. How to choose the right bomboniera/wedding favours. 4 suggestions